BUSINESS TECHNOLOGY CONSULTING
Sentrien provides consulting services across a wide variety of disciplines, from Software Selection and Software Development to the deployment phases of Implementation, Configuration, and Setup.
Throughout each of the above areas or domains, we effectively use a modified Agile Environment. Agile was initially developed only for Software Developers to write and deliver code. However, as software developers ourselves, we understood the benefits of the Agile discipline. Because we do so much more than just write software, we've taken this approach and applied it to all aspects of our Software and Service Delivery teams.
What is Agile?
Created for software developers, Agile is a collection of development methodologies that emphasizes:
Close collaboration between the development team and business stakeholders

Frequent delivery of business value

Tight, self-organizing teams

Smart ways to craft, confirm, and deliver
Why Agile?
The Agile development methodology is uniquely able to allow the direct interaction between you, the Client, and us, the Experts. Our service teams understand the importance of your feedback – we provide you the opportunity to assess the direction of your project before the project is fully executed. This is achieved through Business Process Review Sessions held several times a week during your implementation phase.
As Accountants implementing accounting software it would be easy to say that every business has customers, and sends invoices and collects payments.  If everybody does the same thing, why not implement software the same way for everybody?  Before you reached the end of that previous sentence, you were probably already saying to yourself, "but I'm different. I have my own processes and business issues" and you'd be right!  So we learned long ago to apply the Agile method of Software Development to our software consulting teams.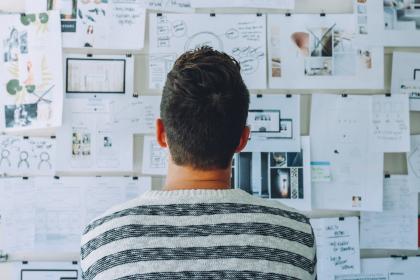 This means you have a dedicated Agile team that will meet with you several times a week during the early stages of our development approach.  This provides you with direct feedback and the ability to see immediately how the software is being configured.
There is no substitute for seeing how your software will work long before you sit down for User Acceptance Testing.
When you have the opportunity to see how software dependencies interact with various areas of the program, not only are you much better off to address whether the software will work for you, you are better able to make decisions based on a higher degree of understanding.