Managing your business and increasing profits has never been easier or more affordable.
High call volume, low margins, and costly skilled labor – these are just some of the challenges your operations team face each day.  Get the wrong tech to the job late, with the wrong part, or worse, without the appropriate skills, and you have the perfect storm.  But it doesn't need to be that way.
With FieldAware, you can:
Sync customer and financial data.
Schedule work more efficiently.
Access complete work history from the field.
Turn sales orders into work orders and sync to mobile devices.
Have a direct integration with NetSuite – today's leading provider of Cloud-Based ERP Software.
---
ERP Integration
FieldAware is proud to be chosen as the NetSuite SuiteCloud Partner of the Year.
Field Service software is meant to improve productivity.
With FieldAware, you have the choice of keeping your current Accounting Software or upgrading to NetSuite – today's leading cloud-based ERP and unified accounting platform.
So whether you have a lot invested in your current ERP platform, or want to make a change, FieldAware is there with you every step of the way.
I want to change my current ERP software
My accounting system is too old.
I can't get the reports I need.
I want a unified, cloud-based system.
I've used legacy "import/export" systems in the past. Today we need a modern system.
I want to keep my current ERP software
Sync FieldAware directly to your current ERP system using industry standard APIs.
Save your investment in your current accounting program.
No need to discard legacy tools you already own.
---
Scheduling & Dispatch
The FieldAware Smart Scheduler gives your business the ability to scale, without having to add back-office personnel to your payroll.
Faster, More Accurate Scheduling
Without the right technology, making the right scheduling decisions requires vast amounts of time and resources. The FieldAware Smart Scheduler is a force multiplier for your back office staff – giving unprecedented visibility and insight.
Limiting Whitespace in the Work Day
The FieldAware Smart Scheduler has built in logic that can help you increase your employee and asset utilization. It takes into consideration service regions, worker skills and location, and route efficiency. The result is less travel time, fewer truck rolls, and a better first time fix rate.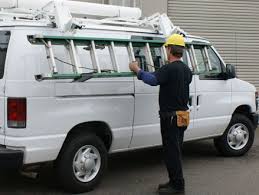 Total Visibility into Past, Present, and Future Work
For a service business, every truck roll is expensive. FieldAware reduces the need for multiple visits by putting customer work history, asset tracking capabilities, and job documentation at the field engineer's fingertips. Because there is no need for stacks of paperwork, the back office can see the job status in real-time and field engineers have everything they need right from their mobile device.
Why Wait?
Take the opportunity to learn from our experience.
Call us at (571) 384-5380 or click below to fill out our contact form.
Contact Us