Robert Keuroglian, President and CEO

Sentrien Systems was founded on Robert Keuroglian's unique business approach – and more than 30 years' experience as a CPA and IT professional. Robert was a pioneer in providing ERP solutions in the areas of Field Service, Wholesale Distribution, and Warehouse Management. His success led to a position as one of only two national Technical Solutions (focused on Field Service) Managers at Microsoft in North America where he wrote the Microsoft Dynamics systems specifications for Fortune 1000 companies. He was also the lead for the initial rollout of Microsoft CRM – which became the second largest CRM application in the market.
Robert – and Sentrien Systems – specialize in uniting Field Service operations with the business back office. His education, experience, and vision help companies of almost any size to reap the combined benefits of today's mobile devices and cloud-based ERP systems – and tomorrow's innovations in IoT, automation, and analytics.
Cesar Alban, System Administrator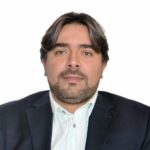 Cesar Alban has more than 20 years' experience in the development and support of software and hardware solutions. Born in Ecuador, he graduated from Tecnica de Manabi University with a degree in Computer Systems Analysis.  He has contributed to a variety of hardware integration and software development solutions for small and medium-sized businesses and heads Sentrien's technical support team.
Cesar's favorite quote:  "Have you tried turning it off and on again?"
Michael Castro, Director of Professional Services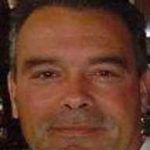 Michael Castro brings more than 20 years' experience in ERP, SRP and CRM consulting and project management.  He has managed more than 125 implementations in the media, Financial Services, Pharmaceutical, Healthcare, Field Service, Warehouse and Distribution, Manufacturing and Non-Profit industries.
At Sentrien, Michael is responsible for conducting business requirements gathering sessions, needs analysis, workflow analysis and review, system configuration, documentation of the business model, creation of Statements of Work and Project Plans.
Michael holds a Bachelor of Science in Business from Adelphi University.
Lindsey Crumling, Marketing Manager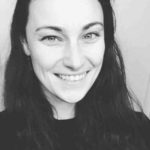 Lindsey is a problem solver who enjoys learning new ways to help people.  After a decade in customer service, Lindsey joined the Sentrien team in 2013. She has held a variety of positions at Sentrien – from Sales to Support to Production.
Currently, Lindsey is responsible for Marketing and QuickBooks Consulting. She holds a BA in Psychology from the University of Maryland.
When not helping Sentrien customers, Lindsey can be found reading, hiking, seeing live music, or making jewelry while watching Netflix with her cat, Mr. Lemowski.
Sona Keuroglian, Accounting and Finance Manager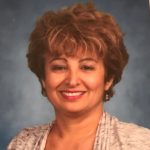 Sona Keuroglian holds a business degree in Business/Commerce from Lebanese American University. Sona brings over 15 years in the banking industry, finance, and business administration.
Since joining Sentrien Systems in 2009, Sona has been involved in the day to day office administration, from managing client billing, facilitating customer relations, corporate finances, and accounting.
Sona enjoys traveling, gardening, reading, listening to music, and taking pictures of flowers and nature. She is also fluent in English, Armenian, and Arabic.
Greg Nelson, National Sales Manager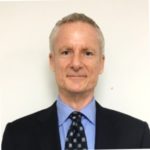 Greg Nelson has more than 30 years' experience in helping businesses and government agencies improve efficiency and profitability using information technology.  Greg has held leadership positions with Mannesmann Tally (head of Federal Government and Mid-Atlantic Commercial Divisions) and Zebra Technologies (head of Federal Channel).  He has also served as National Sales Manager for companies that provide custom software development and ERP software companies.
Since joining Sentrien in 2013, Greg has specialized in helping field service organizations to leverage the latest innovations in cloud and mobile technologies to achieve their productivity and profitability goals.