NetSuite is the undisputed leader in cloud ERP and accounting.
But that's just the beginning.
Accelerate financial close by
Cut order-to-cash cycle by
---
Why Sentrien?
Sentrien Systems is a national NetSuite partner with core competencies in ERP/Accounting, Project Management, Inventory Control and CRM. We serve the Field Service, Media and Advertising, Professional Services, Manufacturing, and Financial industries, alongside our other commercial and government clients.
To one conference table, Sentrien brings best-in-class software, services, cloud, development, and infrastructure resources – without the prohibitive costs of national consulting and software companies. Sentrien's teams have done hundreds of CRM, Project Management, Accounting/ERP, and Supply Chain installations. You'll find yourself working with software professionals that speak your language.
We understand that the rush to sign paperwork and begin implementation can be disastrous – Sentrien takes the time to do that deep dive into your requirements that is so vital to ensuring a successful implementation. We have been told by our customers and our vendors that we perform a far greater level of discovery and requirements gathering prior to proposal than our competitors. This combination of proven process and commitment equips us with the information to present findings and recommendations that fit your business.
Sentrien is, quite simply, committed to your success and our reputation. Our total commitment extends to your entire staff; our end user communication is equally as important as our mid/senior level manager and ownership communication. Assembling a complete customer picture is part of Sentrien's proven methodology to ensure success.
More Than Just ERP & Accounting
CRM+
Access key customer data in real time anytime, anywhere.
Today's successful companies are agile and responsive to their customer's needs. Where possible, they've replaced manual processes with automated ones, so they can respond quickly.
Sentrien can show you how NetSuite CRM+ can deliver powerful customer relationship management (CRM) capabilities, including sales force automation (SFA), marketing automation, customer support and service, ecommerce, and flexible customization, all in a single cloud CRM solution. And unlike typical CRM solutions, NetSuite CRM+ includes powerful sales performance management, order management, and partner management.
Key Benefits:
Streamlines lead-to-cash processes.
Elevates productivity across the organization with a 360-degree view of your customers.
Improves sales performance through forecasting, upsell and commission management.
Manages global sales and services organizations.
Improves sales efficiency with sophisticated document management capabilities to build and maintain a sales portal.
Enables the sales team to manage opportunities across status, potential revenue, key contacts, notes, related documents and more.
Provides sales managers with a complete view of all leads and opportunities in the pipeline. Get real-time visibility into sales, pipeline and forecasts.
Comprehensive contact and activity management ensures sales has the tools needed to capture detailed records of all interactions.
Enables the sales team to convert opportunities into quotes and then sales orders with one click.
eCommerce
NetSuite offers its own eCommerce platform, and many brand name leaders have chosen to go with the benefits provided by this unified solution.
NetSuite CRM+ integrates with NetSuite's ecommerce platform, providing a single system of record for customer information and interactions, as well as the customer's commerce transactions. This integrated solution allows you to monitor and measure everything that happens online and capture every interaction with a customer or prospect, automatically.
Key Benefits:
Enables capturing of micro-interactions, including a quick visit to a website.
Improves sales effectiveness by providing greater visibility into products or services an existing customer may be investigating on the website.
Enhances the customer experience by eliminating the need to reconcile data across CRM and ecommerce applications.
Integrate NetSuite with these popular websites and more:
Magento
BigCommerce
WordPress
Squarespace
WooCommerce
Project Management
The financial success of any business is dependent on disciplined project management, which is intrinsically linked to a fundamentally sound accounting and financial reporting system. The relationship requires these two functions to effectively communicate and work together over the estimating, forecasting, cost accounting, revenue recognition, and cash flow processes. Each one of these processes will require the input from each function to ensure the completeness and accuracy of job, management, and financial reporting.
Sentrien can provide your managers a solution that provides them the visibility; day-to-day, week-to-week, month-to-month, and project-by-project to grow your business. A project that is profitable in its net profit reporting may be suffering significant cost overruns in individual task/vendor areas. We provide the visibility necessary to identify and rectify these gaps.
Manage Multiple Project Types
Including time and materials, fixed price, and cost plus projects.
Organize Tasks and Activities
Link them to specific projects. Information regarding clients is managed in one place, so resource tracking is complete and real-time for ever-improving client service and can be segmented and leveraged for smarter client intelligence.
Tie Projects to Customers and Bill Directly
You can even create sub-jobs. When you create tasks for a job, and enter time against those tasks, percent complete is automatically calculated and rolled up to the job level. Billing time back to customers enables you to enter time spent on a job for customers, and then bill the cost to them.
Automate Job Creation
Identify service items that will require a job. Sales orders for those items go into a queue, where you can assign an ID and project manager, and bulk-create many jobs with one click.
Estimate Labor & Revenue for Jobs
Based on the number of hours entered, multiplied by the loaded cost rate for each employee, and anticipated billing amounts from the sales order linked to the job.
Broaden Project Visibility & Measure Performance
View time budgeted versus time spent as well as team utilization. All project records include start dates, estimated end dates, percentage of work completed, actual end dates, as well as all income and expenses associated with each project.
Job Costing
NetSuite now provides a one click solution for tracking the actual labor cost of your jobs. Salaried earnings and payroll company contributions can be allocated to the jobs each employee worked on during the pay period, according to the time they entered, providing more accurate financial reporting on job profitability.
Key Benefits:
Employee Utilization.

Track employee utilization rates on a per-employee and rolled-up, team basis using this report. You can also compare utilization for two time periods at once — for example, view 'current month to date' utilization and 'current year to date' utilization side by side.

Current Backlog.

Get a quick overview of work remaining on your open jobs — the number of jobs assigned to each service rep, and the number of hours left to complete their job-related tasks.

Estimated Job Profitability.

Get a 'best estimate' of future profitability for your open jobs, based on certain assumptions: the expected revenue booked on the sales order and the loaded labor cost for the hours expected to complete each job.

Customer/Job Profitability.

Renew the profitability of your jobs based on actual posting revenue and expense transactions.
What's the difference between an integrated system and a unified system?
An integrated system connects individual business applications (CRM, Project Management, ERP/Accounting) by using a separate piece of software usually called an integration. This piece of software sits between all applications and transfers data from one application to another on a preset schedule, meaning your data is not real-time – it's only current as of the last data sync schedule.
And it's not unusual for these integrations to be simplex, allowing data to only be passed in one direction.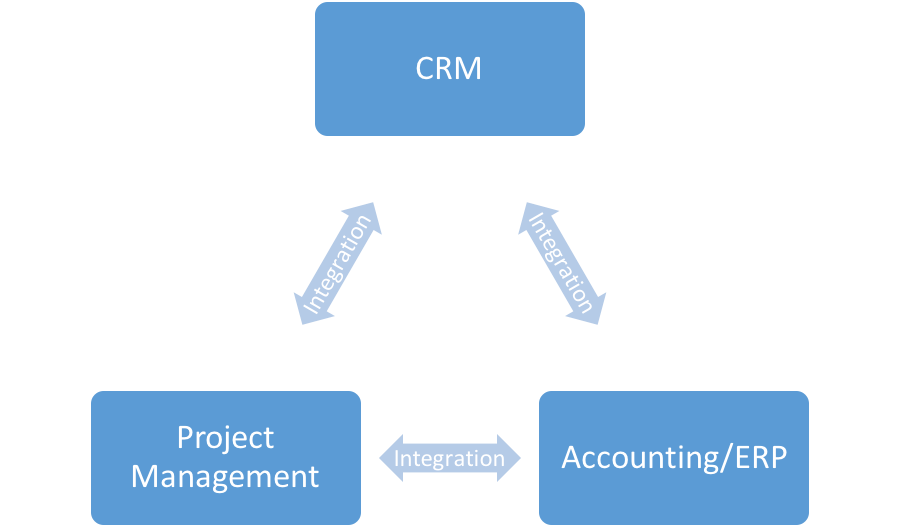 Each separate application is an "end point". These integrations need to be managed and maintained to make sure that when one of the end points makes changes to its program, the integration software still performs all the tasks properly. Some companies use different software for CRM, Project Management, and Accounting, resulting in multiple end points and multiple pieces of integration software to connect the individual applications.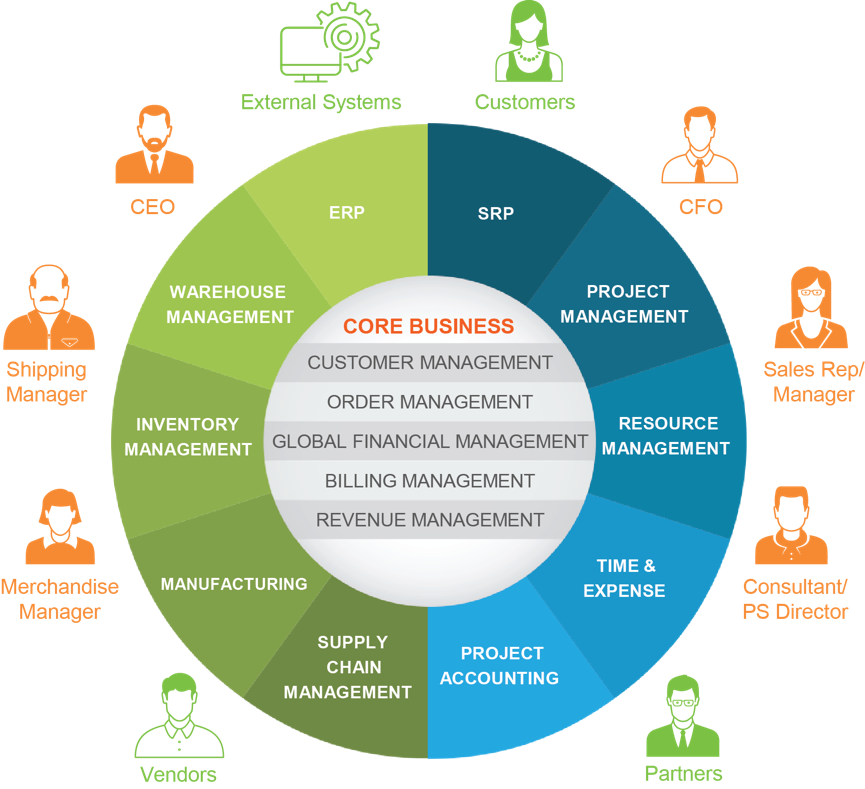 In contrast, NetSuite's business suite of products (CRM, Project Management, Job Costing, ERP/Accounting, and eCommerce) is a unified system, meaning all your data is in one database. This provides immediate real time data with no end points to manage.
Imagine your sales department, your project managers, your warehouse personnel, your order fulfillment department, your accounting department, and your C-level executives all sharing the same, real-time data. The end user interface is familiar to all, and each person/department has their own dashboard.
And, it's all on the latest industry standard technologies, so your data is accessible to do what you want – no outdated, proprietary code.
---
Built for the Cloud
Not all hosted software offerings marketed as "cloud" are true cloud solutions. Recognizing a lucrative chance to create an additional revenue stream, many on-premise vendors are trying to pull the cloud over your eyes by "cloud-washing" their applications.
Many ERP systems that are billed as running in the "cloud" were designed to run on-premise. These vendors typically do not host, manage, or maintain these "cloud" ERP solutions.
True cloud vendors design their solutions for the cloud from the ground up. NetSuite has built their software to perform better as a fully hosted solution - and they build talent and expertise around hosting, maintaining, and managing the software across hundreds of servers and across multiple levels of data redundancy in their own multi-tenant cloud environments.
Advantages of true cloud applications like NetSuite include:
Not having to endure painful upgrades.
Getting more reliable, secure, and speedy access to your systems anytime, anywhere.
Easily integrating with other applications.
Getting more value for your money.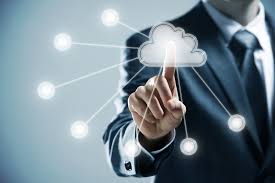 ---
Field Service Operations
High call volume, low margins, and costly skilled labor are just some of the challenges your operations team face each day.  Get the wrong tech to the job late, with the wrong part, or worse, without the appropriate skills, and you have the perfect storm. But it doesn't need to be that way. You can monitor your operations center with state-of-the-art precision, so you can dispatch the right tech, with the right parts, on time, every time.
With Sentrien Field Service for NetSuite, you'll know which field engineers are performing their best, what product lines are delivering quality "up-time," and how effectively your customer satisfaction promotions are executing. And best of all, this data is available to you on your own dashboard.
More productive results, less stressful days, and a stronger bottom line for the business. Now that's effective Field Service optimization.