S3 - SENTRIEN SERVICESUITE
S3 minimizes software license fees.  There are no API-based integrations – and that eliminates API-related development, implementation, and maintenance costs. 
GET A DEMO
More productive results, less stressful days, and a stronger bottom line for the business.
S3 leverages NetSuite's built-in Financial Management, Order Management, Production Management, Supply Chain Management, Warehouse and Fulfillment, Procurement, and Human Capital Management capabilities to deliver a comprehensive, end-to-end service management solution. S3 adds a number of key service-related features (outlined below) to the NetSuite foundation that allows service organizations – and back-office personnel – to be more productive and improve operational efficiency. And that results in a better bottom line and happier, more loyal customers.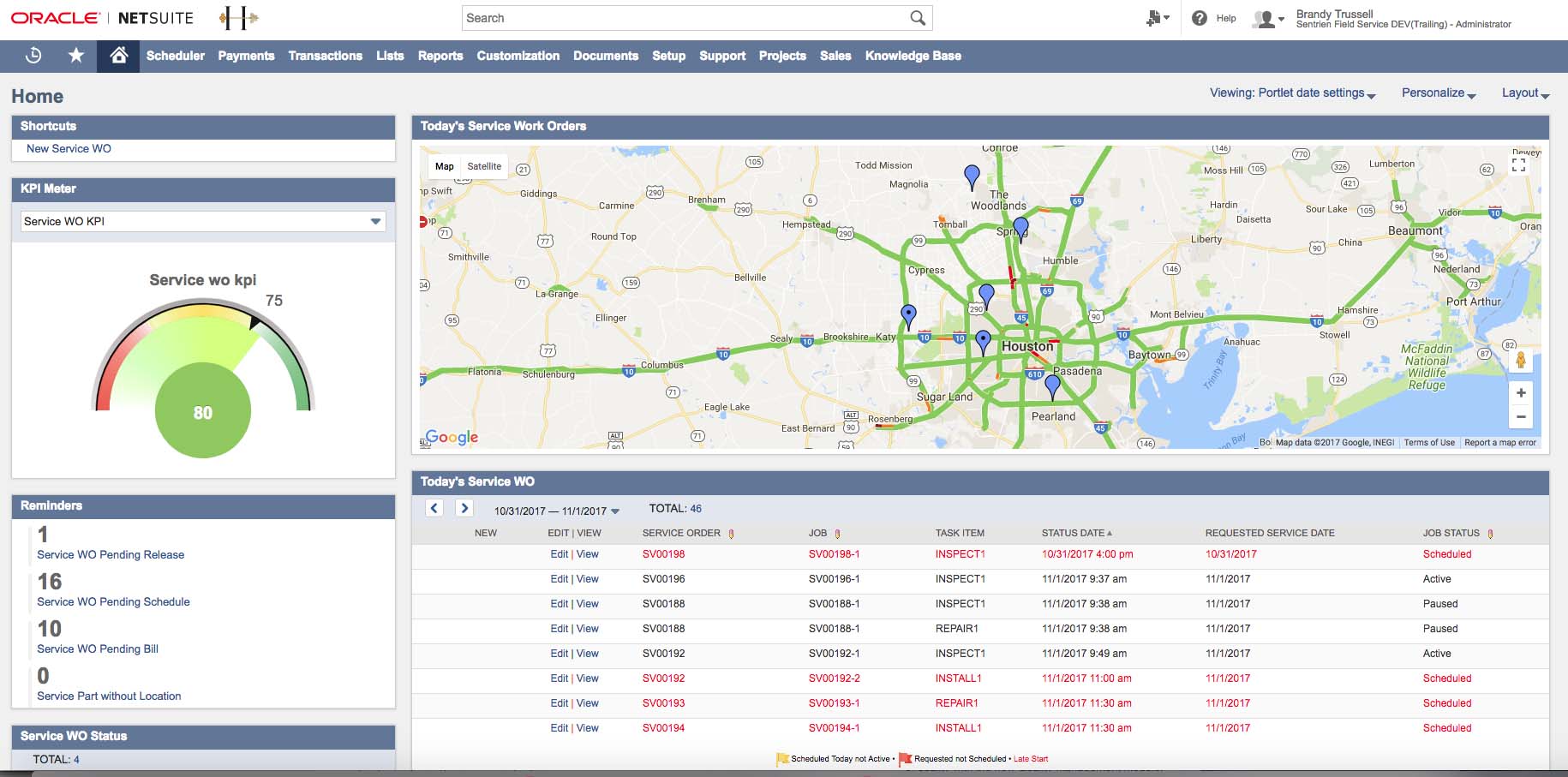 Service Metrics and Reporting
S3 is the best way for service organizations to track key performance metrics like work orders that were not completed by the requested time/date (and the reason, i.e. part not available), inventory that has been reserved for service contracts or projects, technician/crew utilization, and much, much more. Using S3, companies can identify potential problems before they affect customers and company profitability.
Equipment Lifecycle Management
S3 can reduce the time required to diagnose equipment problems. Technicians can access the service and maintenance history of every customer asset – right from their iOS or Android device. This enables the technician to determine if the problem has occurred before and if so, how it was resolved. Once the solution has been determined, technicians can view related service contracts to determine if the issue is covered.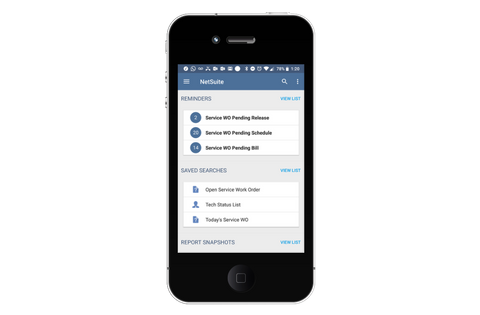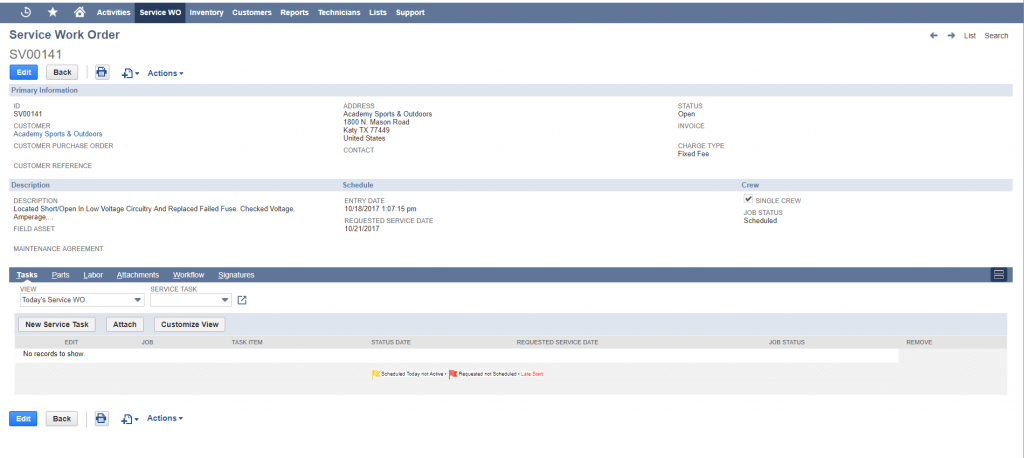 S3 Work Order Management eliminates data re-entry and complex, unreliable API integrations as well. Work orders are created and dispatched in NetSuite then completed by the technician on their mobile device. All service, asset, inventory, and warranty information is automatically updated in NetSuite enabling companies to invoice customers faster, maintain closer control on inventory levels, and provide better customer service.
Mobile Field Service Management
Track time and expenses, complete work orders, consume inventory items, update information on customer equipment, and fulfill warranty or maintenance contracts – all from your iOS or Android device. Mobile data automatically updates the core NetSuite system enabling Operations, Finance, and key executives to view key performance metrics in real time.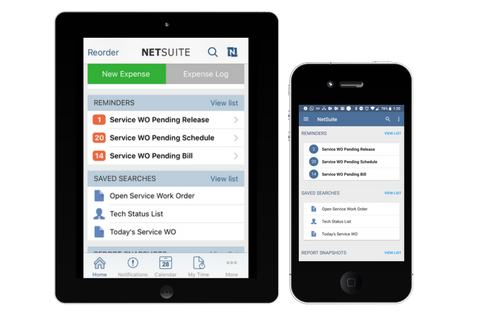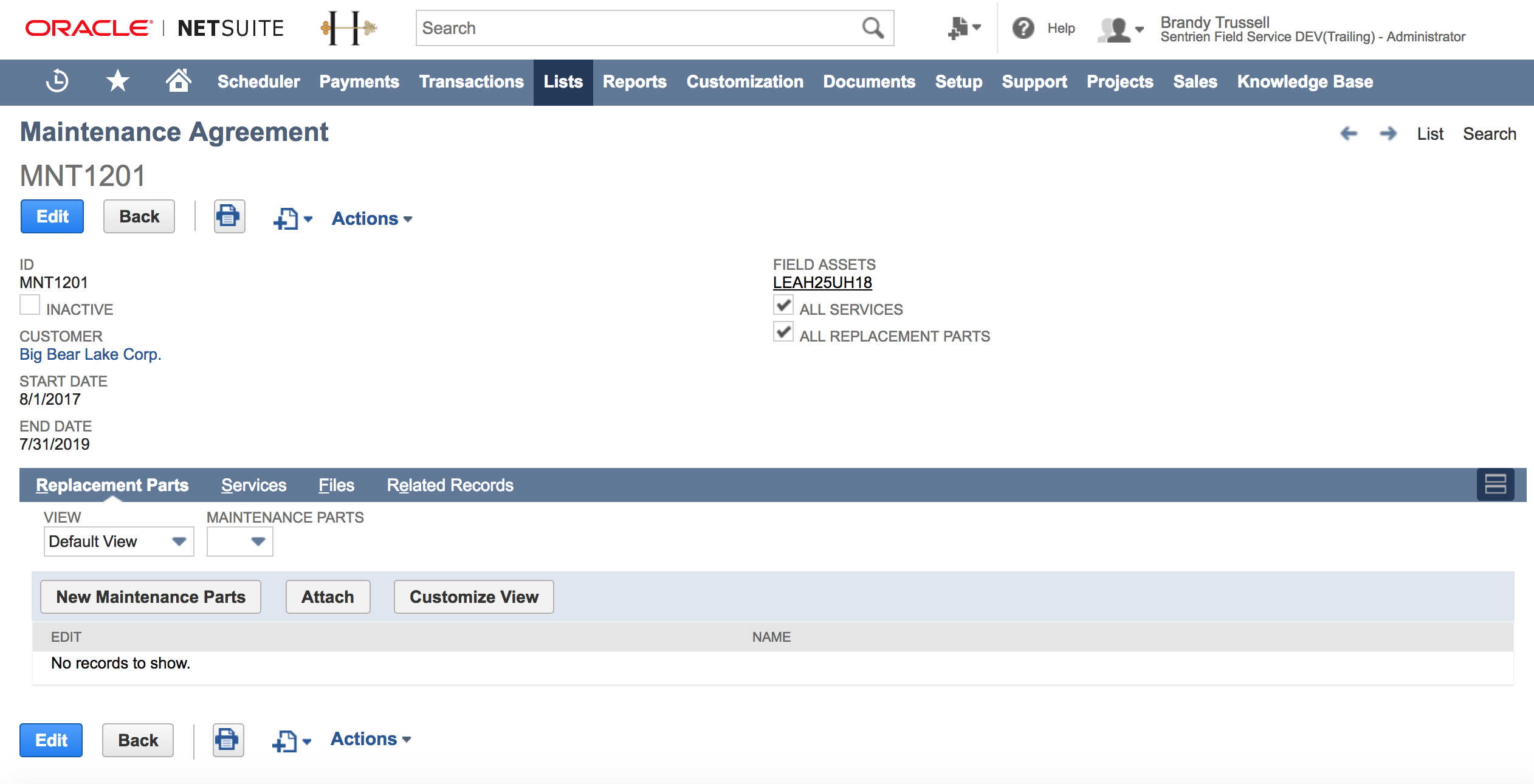 Service Contracts and Warranties
Service contracts and warranties provide the revenue foundation for many field service organizations. S3 enables these organizations to quickly and easily track the status – and profitability – of every customer, customer asset, and customer contract. And S3 also makes it easy for sales and service managers to track renewals – and encourage current customers to purchase more comprehensive service plans.
S3 allows schedulers/dispatchers to quickly and easily identify unassigned work orders – then dispatch them to the right technician or crew. Additionally, dispatchers can quickly see the status of all jobs (unassigned, confirmed, tentative, completed) and the technicians that are available to complete them.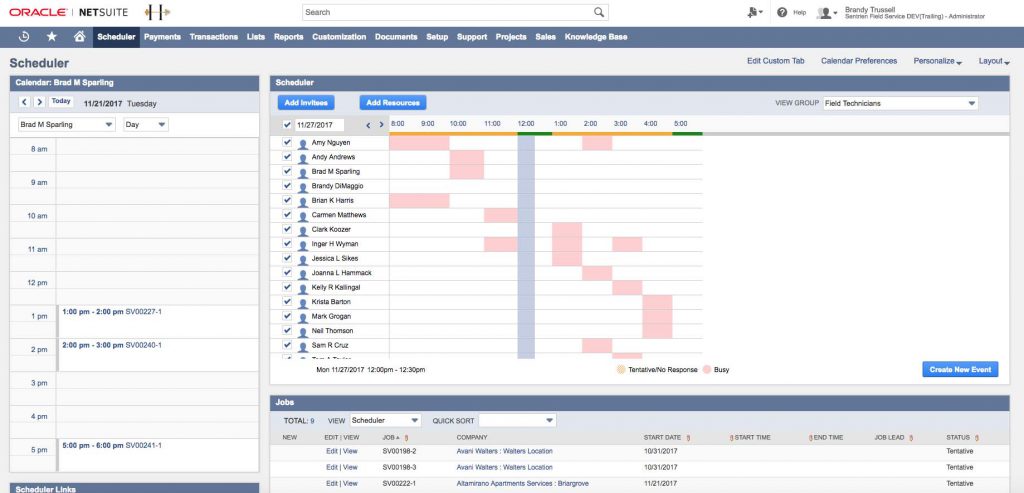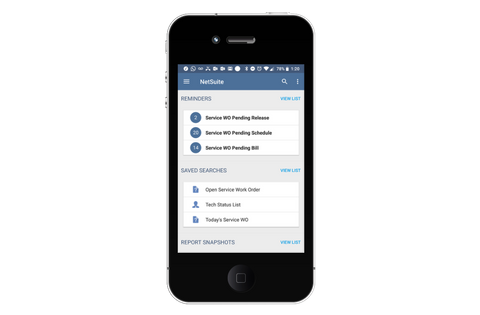 S3 allows companies to track parts in the warehouse and on the trucks. If a part is required by a technician that is not on his/her truck, managers can quickly determine the closest location (depot/truck) where the part is available. And Sentrien's close integration with NetSuite provides trigger-based auto-replenishment that ensures optimal inventory levels are maintained eliminating stock "run outs".
Service Management Built On and For NetSuite
The #1 Cloud-based ERP System
Built on and for NetSuite
S3 is built on and for NetSuite – the #1 Cloud-based ERP. In 2017, IDC named NetSuite a Global Leader in worldwide SaaS and Cloud-enabled Finance and Accounting Applications. It is currently in use by more than 40,000 organizations and is 10 times larger than its nearest competitor. NetSuite offers one data model that spans back-office financials, customer records, and professional services – with complete visibility and simplified integration.
Service Management – and Financials
NetSuite is the foundation – Sentrien adds service management. And because S3 is built on NetSuite (and not connected via an API or an ODBC database integration) implementation is faster, maintenance costs are lower, and support calls are minimized. Back-office personnel, operations managers, and executive management can view the status of their entire business operation in near real time.
Native NetSuite Mobile Application
Your company doesn't need another mobile app to support! We agree. That's why Sentrien leverages NetSuite's mobile app for iOS and Android devices to automate and mobilize field operations. As in the NetSuite web app, mobile app views are role-based. The user interface for technicians – and managers – are tailored to meet their unique operational and reporting needs.
Secure Service Management
NetSuite includes advanced features to ensure the security of your financial – and field operations data. Role-based access, idle disconnect, audit trails, 128-bit encryption, application-only access, IP address restrictions, and a variety of strong password policies (like minimum password length, timeframe-based password expiration, complexity rules, account lockouts and more) are built-in to Sentrien's NetSuite-based service management solution.